On Day 2 my number 1 priority was seeing Michel Gondry in person. He is one of my all time favorite visionary heros, who has inspired me endlessly in creative projects. I waited an hour to see the man and get 4th row at his seminar. Gondry echoed a similar practice to something Ze Frank had mentioned in Day 1′s panel. The emphasis to pay attention to every single off-the-wall idea that you have. Don't dismiss it out of fear or logic. Pay attention and put energy into them. Give them breath before you kill the idea. Test it out and reinvent each step of the way to be as open as possible to all concepts.
It was pretty thrilling to hear and see him in person. I missed the premier of his new film "The Thorn in the Heart", but I was just as excited to see him a few feet away from me. He's quite timid, thoughtful and charming in his approach to how he answers questions. Something that resonated with me was that he said that sleeping is part of his creative process. "Listen to your dreams", he said, "That is the time when memories are reactivated, and talking out your dreams lead to great ideas." He also stressed that story boarding is absolutely key before executing ideas and sitting in front of the computer. If the idea makes sense on paper, it should make sense for the film or story that you're trying to create. Another little exercise he does to begin a creative project is that he edits soley within the camera. Films for a few seconds or minutes, hits pause, and then continuing to the next shot. No further editing in the computer afterwards. I think it's a fantastic and simple idea to try and see what you come up with in a single stream of thought.
Next I headed over to see a panel on Cinematic Title Design. We were shown a title design case study of the new film "Life 2.0" about Second Life, the virtual world, user-generated online community. They showed us each design iteration, with & without music and how the sequence was built up over time to it's end result. The speakers stressed how important it is to tell your basic story up front without giving anything away, and hint at something that happens later so that the audience feels a sense of connected familiarity when they see it again. Story boarding is also equally important when considering the title sequence. Play around with the location of the intro, whether or not it makes sense to fall in the front, middle or end of the film. Personally I wasn't crazy about their design for Life 2.0, however, when the presenters went to show us the final sequence with final music in an online clip off Vimeo, they accidentally found that Tronic Studio had remixed their title sequence, and I find this so much better! Tronic studio has long been one of my favorite animation & design firms in NYC.
I then sat in on Remix Goes Mainstream, a session involving the art of remixes, video mashups and copyright law. They briefly discussed two main sets of guidelines that we should be aware of as editors & filmakers: Creative Commons and Fair Use. I'm never quite sure of my rights to use clips of other's work in my projects, so I bought the book from one of the speakers, Clearance & Copyright by Michael C. Donaldson. They showed us a few examples where it was completely legal to use other filmmakers work when it was presented in a new context. One I really enjoyed, was created by another one of the panelists, Johnny McIntosh of rebelliouspixels called Buffy vs. Edward. He used footage from two different sources, and cut them together as if they were telling one new story. Hilarious!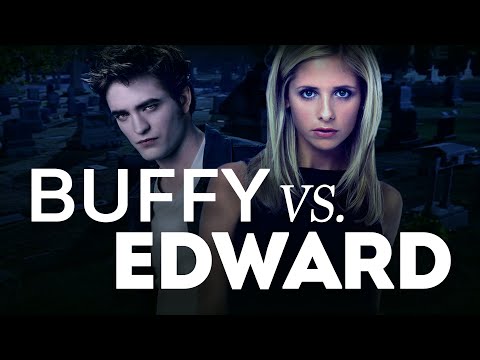 Other examples showed documentaries that couldn't have told their stories without using clips from other works. Under a certain time limitation, it is completely legal to use, and was even released to HBO. Another great resource for artists, specifically for photos & stock images, is Flickr's Creative Commons page.
Later I sat in on Improving Social Media with Live Streaming Video led by Brad Hunstable, the creator of Ustream. Ustream has allowed us as users the ability to broadcast video live from anywhere in the world, from our cameras and even from our phones. While still in the panel listening to the creator of Ustream I downloaded the iphone application within minutes and gave it a shot when I was at a concert later that afternoon. Ustream gave me a URL telling me where the signal would broadcast to, and then asked me if I wanted to post the link to any of my social networks. After that, all I had to do was hit the "Go Live" button, and I was on, streaming from SXSW! Streaming live makes anything we do an "event", which makes it a more special occurence than something that can be viewed on-demand at any time later. Huntsable emphasized that the impact of broadcasting one time live, will attract a larger audience than shooting something and posting it later. It gives people a reason to go to your page, in real time, and allows people to engage in a more meaningful way. It is also trackable to discover where your audience is coming from, and records how long they stayed on the stream.
Due to over-scheduling myself, I missed Valerie Casey's keynote, but happily found a clip documented here: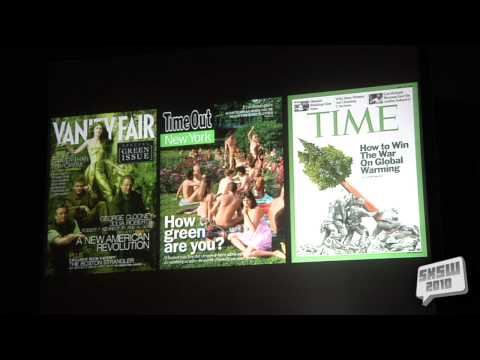 Valerie Casey consults with start-ups, governments, and companies all over the world on challenges ranging from creating new products and services, to transforming organizational processes and behaviors. She was named a "Guru" of the year by Fortune magazine, a "Hero of the Environment" by Time magazine, and a "Master of Design"by Fast Company. She was also selected as one of the "World's Most Influential Designers" by BusinessWeek. Valerie is the founder of the Designers Accord, the global coalition of designers, educators, and business leaders working together to create positive and sustainable impact.
I ended the night meeting some of my friends from HUGE over at Ruby's BBQ for a Lonestar and some Texan barbeque. Little did I know, it had been written up by one of my favorite traveling chef's, Anthony Bourdain.  Thanks for taking me out for a great night guys!!